Designer & Installers of Synthetic Grass & Artificial Lawns
From beautiful, low maintenance lawns and putting greens to innovative surfacing solutions for commercial facilities, pet areas and playgrounds, onelawn® installs only the highest quality materials from industry leaders.
Featured Projects -
1

of

3
Beautifying Downtown
San Francisco
onelawn was proud to be a part of beautifying San Francisco by supplying and installing the synthetic grass for Piazza Angelo, the public square that serves as the centerpiece of Trinity Properties' 1,900-unit, four-building complex.
View Project
Featured Projects -
2

of

3
Making Playgrounds
Cleaner, Safer & More Fun
See how onelawn is using synthetic turf systems designed specifically for children's play areas to make the Bay Area's playgrounds cleaner, safer and more fun.
View Project
Featured Projects -
3

of

3
Transforming
Bay Area Lawns
For over 10 years, we have been helping Bay Area homeowners transform their lawns with beautiful, low-maintenance synthetic grass lawns and putting greens. View our Before and After Gallery to see the transformations.
View Gallery
Customer Reviews
We had One Lawn install our front and backyard in June 22, 2015. The yards look the same as the day they were installed. Excellent customer service, we highly recommend purchasing One Lawn, for sure you won't regret it. Wonderful installation, all of the installers were so very professional. Anthony was terrific, taking care of us. We recommend One Lawn to four of our friends. All feel the same as us about One Lawn.
Peggy Z.
We have had our OneLawn synthetic grass for 5 years now and can't say enough about the quality and excellent customer service. We had both a lawn and putting green installed and they are still in the same condition as the day they were completed. Great customer service and the installers that came out were outstanding. We had an issue with a mole burrowing under the lawn. They sent a representative out and he did an excellent job on the repairs and even added sand to the putting green. Couldn't be happier.
Dave Y.
They did a fantastic job and we are ecstatic with the results. We would definitely recommend onelawn for similar projects.
Bill S.
We have been absolutely thrilled with our working relationship with OneLawn. Attilio and his team have continued to deliver for us and our clients. The customer service is great, as well as the informational meetings and walk-throughs. We look forward to working together for many more years to come!
Terra Ferma Landscapes
We had a good experience with onelawn. They completed the job on time, working from 8 am to 7 pm one night because they were concerned rain may delay their progress. Overall we had a great experience and would recommend them.
Karen J.
One Lawn did a magnificent job for us. Starting with Laura, our sales rep, and all the way through to the install crew, our experience with One lawn was excellent. The sales, service and products exceed our expectation. We highly recommend One Lawn.
Randy S.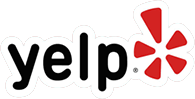 Financing to Fit Your Budget
Convert to a synthetic turf lawn. Through the CaliforniaFIRST program, homeowners can invest in water saving turf lawns and pay for them on their property taxes later. No banks, no money down and no credit score required. Learn More
Serving San Francisco & the Greater Bay Area
onelawn installs the most natural looking artificial lawns and synthetic grass throughout the counties of Alameda, Contra Costa, Marin, Napa, San Francisco, San Mateo, Santa Clara and Solano and in such cities as San Jose, Oakland, Fremont, Santa Rosa, Hayward, Sunnyvale, Concord, Vallejo and Daly City. Read More